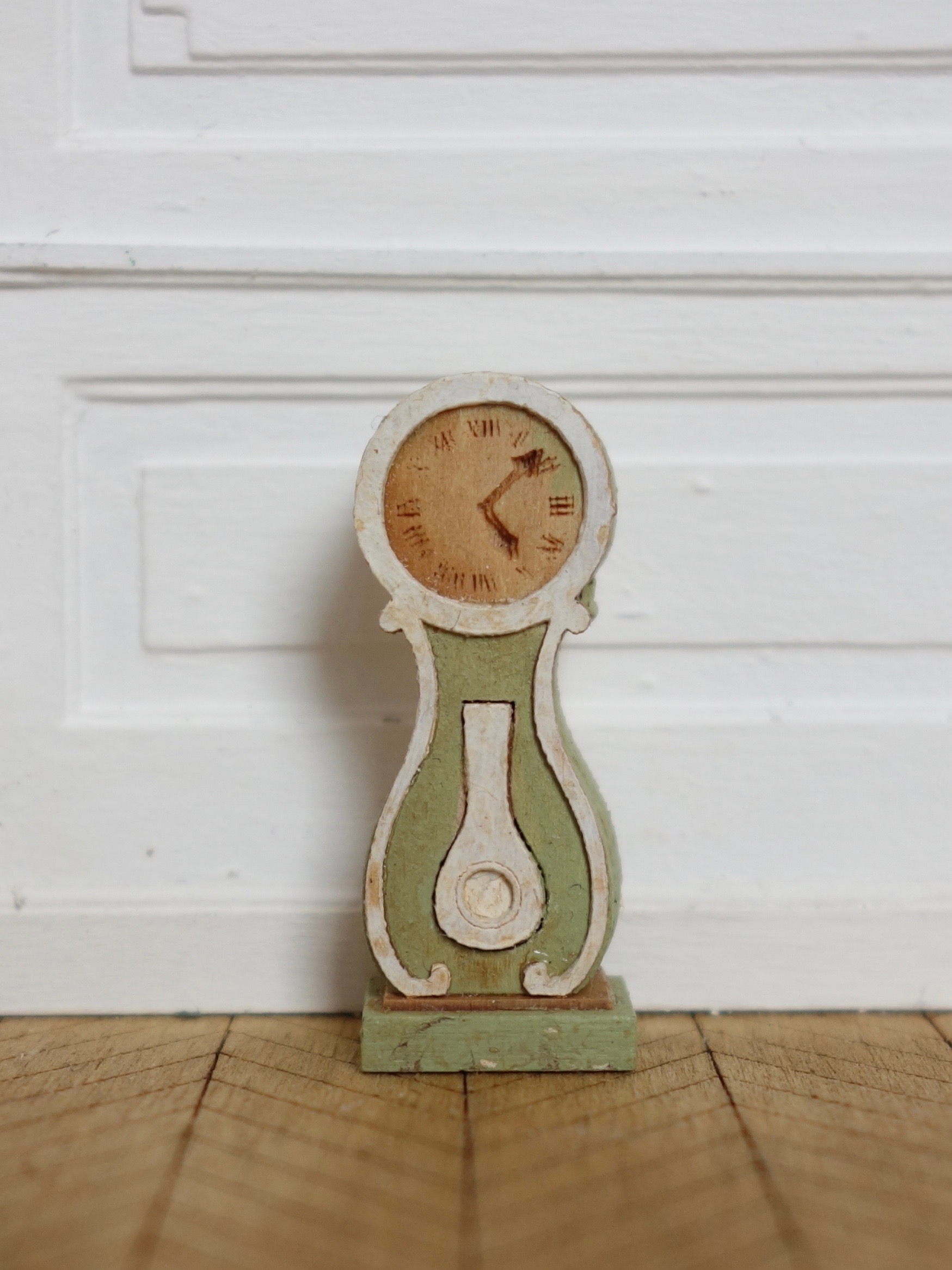 Small cottage clock kit
This kit is a cute little cottage clock small enough for a shelf or small table.
The first two photos show the finished and painted clock and the last photo shows the unfinished clock after it's been made up. The kit is laser cut from wood and card.
Detailed instructions with photos are provided, and I can be contacted if you have any questions before, during or after construction.
You will need a fine craft knife, wood working glue, sandpaper, tweezers and paints to finish this kit.
**PLEASE READ SHIPPING AND OTHER POLICIES PRIOR TO PURCHASING. If you have any questions, please ask.**