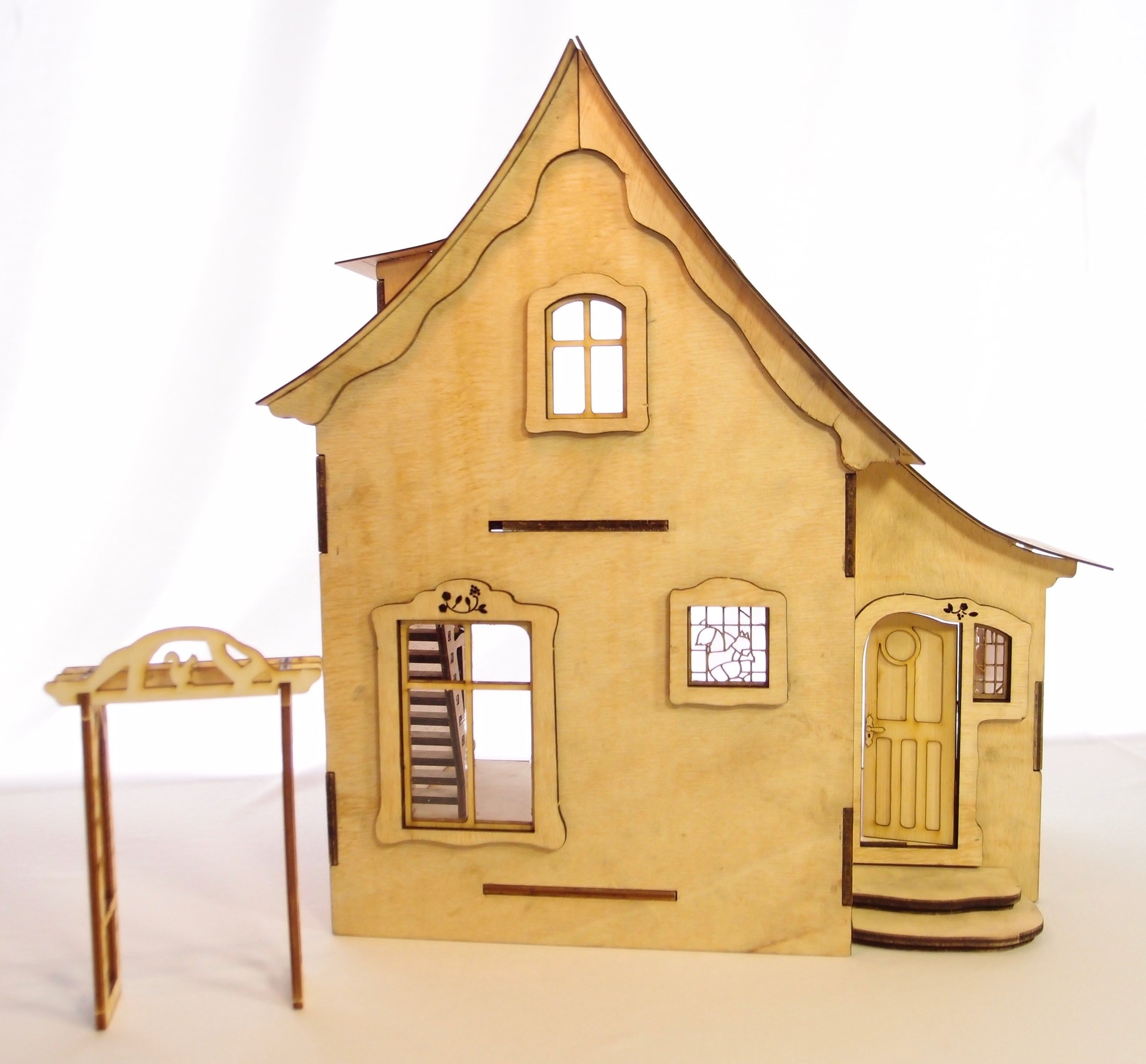 Nutcote cottage kit
This is a miniature two room cottage kit for the adult collector to construct. It has two small rooms with a small entry or additional room on the ground floor. This cute kit has lots of foresty details, cut-out trim, 'leadlight' windows and a little arbor for the miniature forest garden.
The exterior measurements are approximately 26cm wide x 17.3cm deep x 27.1cm high.
The kit is laser cut from lightweight laser ply, card (leadlight windows) and includes acrylic for windows and all the trims you can see in the first six photos. It is quick and easy to put together. The last two photos show my finished kit.
You will need wood working glue and sandpaper as well as a basic hobby tool kit to finish this kit. Clamps or masking tape can also be useful. It can then be decorated using acrylic paints, paper or other media as desired.
**PLEASE READ SHIPPING AND OTHER POLICIES PRIOR TO PURCHASING. If you have any questions, please ask.**